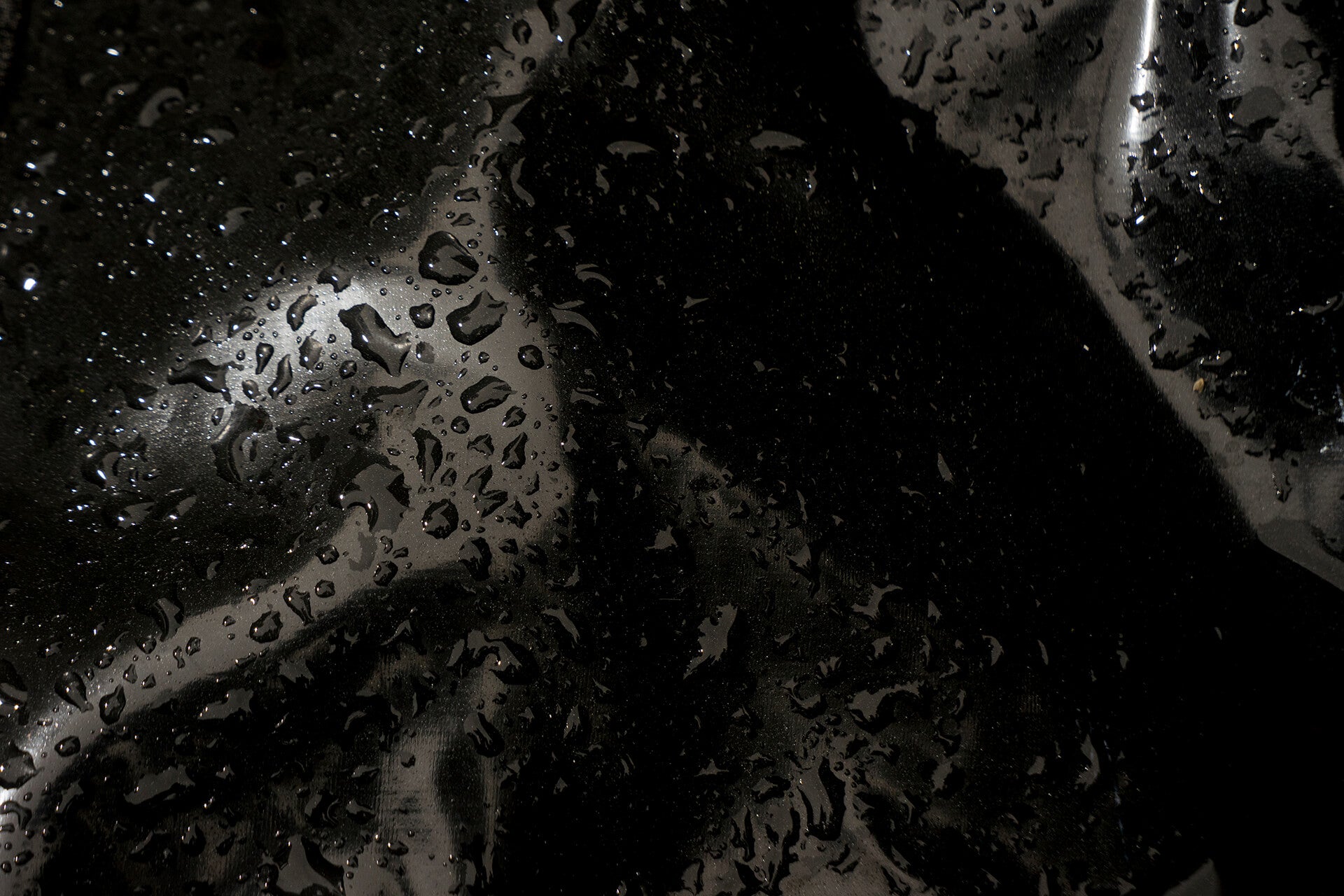 PERFECT SHINE AND GENTLE CARE
Our latex polish Perfect Shine and Sensitive Care from beGLOSS makes latex care child's play and ensures a professional shine. Whether it's a photo shoot, a big appearance or just for that good feeling. The latex polish Perfect Shine and Sensitive Care from beGLOSS is the right choice for all cases.

These are the advantages of the latex polish Perfect Shine and Sensitive Care from beGLOSS:
Cares for and seals latex clothing
Creates a professional high gloss look
Consists of 100 % silicone oil, is odorless and contains no preservatives or additives, it is absolutely pure.
Offers effective protection against wear and harmful influences
Has an antistatic effect and does not stick
Very productive as a concentrate
This is what makes Perfect Shine so unique.
There are different ways to apply the Perfect Shine latex polish. You can apply beGLOSS Perfect Shine using an immersion bath, as shown in our YouTube beGLOSS video.
beGLOSS – Perfect SHINE Latex Politur + beGLOSS – WIPE – Latex Poliertuch
We recommend washing the latex clothing with our beGLOSS Special Wash Latex before using the latex polish, rinsing it well and allowing it to dry slightly. If the latex clothing has been stored for a long time, dust or other contaminants may have accumulated.
If there is dirt on the latex, it can happen that small particles are rubbed into the material and leave unsightly grinding marks.
After washing, simply buff in a latex polish like beGLOSS Perfect Shine with our beGLOSS Wipe special polishing cloth and rub dry and the latex is sealed with a high shine.
That's why it's important to wash the latex piece before applying the beGloss Perfect Shine latex polish. While it is still slightly damp, the Perfect Shine latex polish is then applied with the black side of our beGLOSS Wipe cloth. Then use the double-layer special polishing cloth and use it to polish the surface until it is completely dry.
Thanks to the exceptionally fine fiber structure of the polishing cloth, it immediately absorbs the right amount of Perfect Shine Latex polish and leaves no stains or streaks.
The beGLOSS Wipe polishing cloth works with all Perfect Shine products. You will receive an absolutely dry latex high gloss. Latex polish with beGLOSS Perfect Shine is quicker and easier than ever. The best and fastest latex polish is easiest with our beGLOSS Perfect Shine Premium Spray. It is very easy to spray on and very economical due to its special viscosity.
The Perfect Shine Premium Spray is perfectly matched to the beGLOSS Wipe polishing cloth. Latex polishing is hardly possible faster, easier and more uncomplicated.
The special microfiber polishing cloth for latex polishing with a weight of approx. 630 g/m² is:
the perfect polishing cloth for a completely dry latex high shine - it's magic!
it creates a perfect high gloss that doesn't stick
it is reusable and washable with Special Wash Latex
it protects clothing and others from polish residue.
it has an antistatic effect
The beGLOSS products are "Made In Germany".
Optimal and professional high gloss look and gentle care. The Latex Liquid, the high-gloss care polish for latex clothing.
beGLOSS PERFECT SHINE maintains and seals latex clothing
Professional high gloss look
100 % Dimethicone (odorless) without preservatives
Effective protection against wear and harmful influences
Is antistatic, does not stick
Very productive - concentrate
Our PERFECT SHINE PREMIUM SPRAY is particularly effective with a very thin viscosity thanks to the beGLOSS formula.

It is very easy to spray on. The premium spray is perfectly matched to the beGLOSS WIPE latex polishing cloth.

After using this polishing cloth you will get an absolutely dry latex high gloss. It's Magic