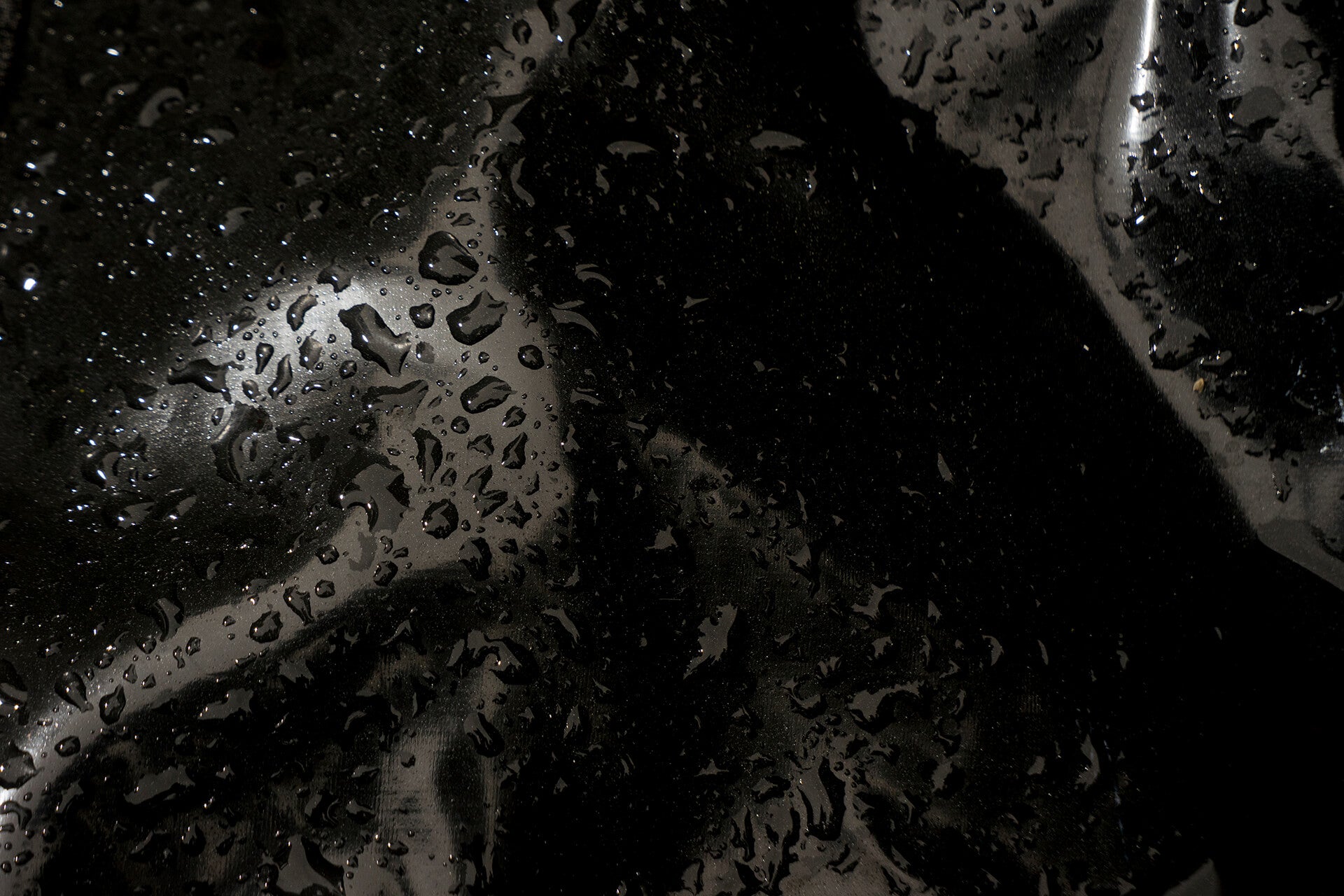 beGLOSS EASY GLIDE PREMIUM SPRAY - Easy Glide - Pure Feeling - This latex PREMIUM dressing aid maintains and distributes itself much faster and much better than regular EASY GLIDE. Due to the special viscosity, you use much less latex dressing aid and it is particularly suitable for thin & sensitive latex. Distribute quickly and easily using the premium spray head. The hand spray bottle even works overhead. An ideal dressing aid which gives excellent sliding properties and a particularly comfortable fit on the skin.
Thanks to our beGLOSS formula, EASY GLIDE is very effective. beGLOSS EASY GLIDE Premium Spray makes it much easier to put on and take off latex clothing.
This ideal support provides excellent gliding properties which is especially suitable for skin-tight latex catsuits or leggings. It protects particularly thin, fine and sensitive latex clothing from overstretching & tearing and material fatigue, significantly increases the brilliance of transparent latex and the service life of latex clothing.
beGLOSS Easy GLIDE is dermatologically tested & free from additives

The latex comfort is more pleasant, and the skin dries immediately after taking off the latex clothing.

The latex dressing aid gives a simple and smooth "slip-in" feeling! The first time you use beGLOSS EASY GLIDE, you can feel the pure glide feeling of latex clothing.
This extraordinary and stimulating latex feeling is long-lasting!
beGLOSS EASY GLIDE PREMIUM SPRAY Protects against premature wear and sticking of latex clothing. beGLOSS Easy GLIDE has an antistatic effect and is also perfectly suitable for chlorinated latex.
This beGLOSS bottle is hygienically sealed with a tamper-evident film and protected against contamination and damage during transport.

Characteristics
Dermatologically tested for skin compatibility - Free from additives
Easy GILDE Premium Spray is very effective and you consume considerably less latex dressing aid
Fast and easy putting on and taking off latex clothing, gives excellent sliding properties
Is particularly suitable for thin & sensitive latex
Thanks to the pump spray head, the dressing aid can be distributed very quickly
Immediately 100% pure latex feeling
Also protects against premature wear and sticking
Antistatic, also perfectly suitable for chlorinated latex
Hygienically sealed bottle with tamper-evident film, protected against contamination
Bottle sealed for transport
Ingredients: Dimethyl Silicone Fluid
beGLOSS - Made in Germany
Eigenschaften
HOCHGLANZ
Perfekter Latex Hochglanz, Veredelung von Latex Kleidung

PFLEGE
Intensive Pflege 

VERSIEGELT
Wirksamer Schutz vor Verschleiss & schädlichen Einflüssen

GERUCHSNEUTRAL
Ohne Konservierungsstoffe und unnötige Zusätze 

KLEBT NICHT
Verhindert das Verkleben von Latex

BRILLIANZ
Verleiht einen perfekt billanten Hochglanzlook

FEELING PUR
Hält das Latex weich und geschmeidig
LAGERN
Geeignet um Latex einzulagern, da wir keine Konservierungsstoffe verwenden
beGLOSS–Made in Germany
PUT LATEX ON CORRECTLY.
WE'LL SHOW YOU HOW.
What do you have to pay attention to when protecting your latex garment from damage? With our tutorials you will become an expert.
EASY GLIDE PREMIUM
DERMATOLOGICALLY TESTED
SKIN TOLERANCE
Only use dermatologically tested latex dressing aids, otherwise allergic reactions and skin irritation may occur.

Your health is important to us. That's why we had our Easy Glide dermatologically tested for skin compatibility.

Characteristics
Thanks to the very practical hand pump spray head with dosing gun, the beGLOSS Easy Glide is super easy to spray. The spray head even works overhead.
Our 250 ml spray bottle comes with a spout and child safety lock. Thanks to the stopper, this bottle can also be transported in a suitcase without any problems.
The beGLOSS bottle is hygienically sealed with an original foil and is therefore protected from possible germ contamination and transport damage.
BEGLOSS
Over us
Exclusive fashion has to make an impression – immediately and everywhere. Following this mantra, beGLOSS has been offering the highest quality care for outfits made from latex, leather, vinyl and much more since 2015.